330A 2600 8th Street East
Saskatoon, SK S7H0V7


(306) 955-2473
Serving You Today Until 6:00 pm
| | |
| --- | --- |
| Monday | 10:00 am - 6:00 pm |
| Tuesday | 10:00 am - 6:00 pm |
| Wednesday | 10:00 am - 6:00 pm |
| Thursday | 10:00 am - 6:00 pm |
| Friday | 10:00 am - 6:00 pm |
| Saturday | 10:00 am - 6:00 pm |
| Sunday | Closed |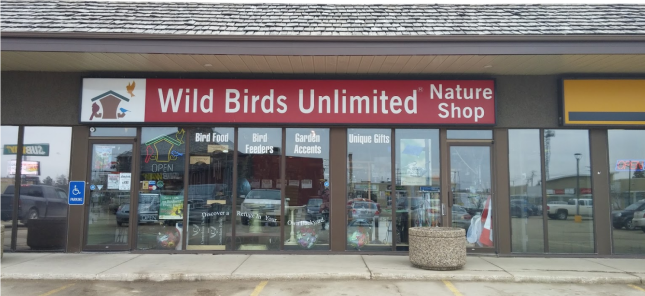 Keith, Denise, Jaye, Kyron, Tara and Heather Franchise Store Owners
View Our Store Site

Earn Double Points Now thru August 7th
As a thanks to all of our Daily Savings Club® (DSC) members, we're giving you a chance to earn Double DSC Points!
So instead of your usual $10 Bird Buck with every $200 purchase, you will receive a $10 Bird Buck for every $100 you spend, good for a future purchase.
_______________________________________________
We've Lost One in Four Birds
Since 1970
ACROSS THE CONTINENT, NUMBERS HAVE PLUMMETED, EVEN AMONG COMMON SPECIES
In less than a single lifetime, North America has lost more than one in four of its birds, according to a report in the world's leading scientific journal.
Published in Science by researchers at seven institutions, the findings show that 2.9 billion breeding adult birds have been lost since 1970, including birds in every ecosystem.
The losses include iconic songsters such as Eastern and Western Meadowlarks (down by 139 million) and favorite birds at feeders, such as Dark-eyed Juncos (down by 168 million) and sweet-singing White-throated Sparrows (down by 93 million).
The disappearance of even common species indicates a general shift in our ecosystems' ability to support basic birdlife, the scientists conclude.

---